Karmen A. Booker has been called by God to exhort and teach others the Word of God.  She is the CEO of Wings of Love Women's Ministry (WLWM), which is an international teaching and evangelist ministry whose vision is to encourage and inspire people to reach higher spiritual heights in their walk with Jesus Christ.
Ms. Booker is a Business Attorney and the Chief Consultant for Compu-Perfect Professional Services– www.compuperfect.net. Compu-Perfect is a business consulting firm that specializes in 501(c)(3) tax exemption applications, corporate, limited liability company, and nonprofit entity formations, copyright registration, trademark search and registration, asset protection and estate planning services.
Board of Directors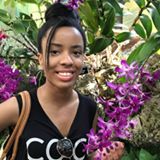 Ruth N. Booker
Ruth Booker started Ruth's Craft Shop at the age of 8. With the same entrepreneurial spirit as her parents, she launched Ruth's Craft Shop, where she sells hand painted clay pots with silk flowers, handmade crocheted hats and scarves, and origami bookmarks.
She wants to send the message that you can start a business at any age. She welcomes the opportunity to make a difference, and become an inspiration to other young entrepreneurs.   By spreading hope and joy though her crafts, Ruth relays to other youth and young adults that they too can get involved, get active, and start on their own journey to becoming an entrepreneur.
Pam Otieno, President of Mountain of Hope Global Prayer Outreach Networking Ministries (MHGPONM)
MHGPONM is a worldwide teaching ministry and provides a forum for global outreach through a network of prayer ministries.
CONTACT Karmen A. Booker via e-mail at wingsoflove833@gmail.com
301-408-1082